Teatro Metaphora – Associação de Amigos das Artes (Portugal – Coordinator)


www.teatrometaphora.org
Founded in 2009, we are a non-profit association whose purpose is to organize cultural and educational activities for the benefit of the community's development. Our objectives are to develop the social and personal competencies of children, youth, and adults through non-formal education principles.
Our main actions can be grouped into three distinctive segments:
1) A wide range of activities and workshops related to environmental sustainability, natural heritage, recycling, climate change and environmental best practices topics.
2) National and international projects, seminars and training, under local, national and European programs (Erasmus+);
3) Producing and participating in cultural activities of various artistic disciplines, contributing thereby to the development and dissemination of cultural heritage.
Social Youth Development, K.A.NE. (Greece)

Social Youth Development, K.A.NE., is a non-governmental and non-profit organisation active in the fields of Education, Youth, Social Inclusion, Vocational Training and Culture. K.A.NE. was founded in 2008 in Kalamata, Greece.
The organisation's main objectives are to foster youth motivation for active citizenship, and to support the personal and professional development of people through educational activities, especially targeting people at risk or facing social exclusion, young people in general and adult/VET learners.
Vita Education Limited (United Kingdom)

Vita Education is a training and project consultancy company situated in the historic city of Lancaster in the North West of England. Our location serves as a gateway to the Lake District national park and the industrial north.
With a dedicated team of trainers, teachers and other professionals – Vita Education offers a range of educational and community project support services. The Vita team have decades of experience working across the school, adult, youth and vocational education & training sectors, and in rolling out innovative projects and educational initiatives across the UK and Europe.
Terra Tech Förderprojekte e.V. (Germany)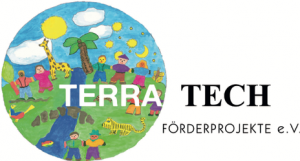 TERRA TECH is a non-governmental organization, which is primarily engaged in humanitarian aid, emergency response and development projects since 1986. We aim to support people who suffer from poverty and distress and implement meaningful activities in our own environment. We've been involved in more than 400 projects in 53 countries, and that provide the balance that keeps us moving.
Following our motto "empower people to help themselves" we assist people up to the point where they are able to improve their living conditions in the long-term by themselves and without being dependent on the help of others.
Teach Solais (Ireland)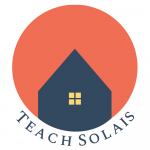 Teach Solais is a non-government, non-profit organisation that Supports Opportunities in Learning, Arts and Inclusion through Solidarity. We are dedicated to supporting our community by providing educational resources, training opportunities, creative and artistic actions, and encouraging integration and inclusion. We strive to be active in various fields representing the spirit and life of our community, with a special interest in promoting creativity, wellbeing and environmental awareness. Gaelic for 'lighthouse', our ambition is to be a place of direction, a source of light and a community haven.
Innovation Office (Lithuania)


VsI Inovaciju biuras (Innovation Office) creates a supportive environment for people's activity, creativity and innovations, focusing on the era of digitalisation, run some digital developed products, including e-learning.
The organization is accredited for European Solidarity (2019-1-LT02-ESC52-006519).
Although Innovation Office's main focus is on creativity and entrepreneurship, however, the organization encourages people to be active in many fields as innovations could be grown only if a person has an open mind and has a broad point of view, especially it is important not only in regular business but also in social entrepreneurship.
Innovation Office acting as Incubator for Good Ideas supports youth entrepreneurship, runs such long-term projects as Online Youth Newspaper YouthExpress.eu, database of scholarly articles ScholarArticles.net, social business Relative Art. Other projects of good ideas are under the developing stage. Here in the incubator, young people are working on their joint business ideas, personal projects and implement them. In this case, they are learning by doing. The organization works with youth, encouraging them to try new things and gain real experience through internship or volunteering.
We are highly focused on social inclusion: in our activities participants are youth who are blind or visual impaired, deaf or having hearing disabilities, having special educational needs, also participants are from all over Lithuania, including rural areas.
Innovation Office encourages people to make changes step-by-step, in order to grow innovations inside themselves.